When searching for tickets on WayAway, look out for little icons that will let you know whether baggage is included in the ticket and how much it can weigh.
Under the 'Buy ticket' button you'll see whether baggage is included in the selected ticket. Here you can find out how much baggage costs if it isn't already included in the ticket.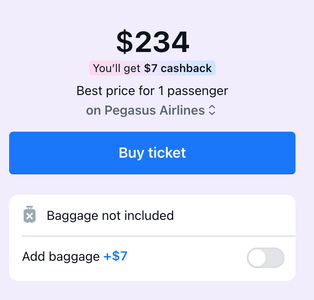 For example, by default baggage isn't included in this ticket. But you can add it for $7.
Why is '1 piece' shown instead of the weight allowance?
The seller hasn't provided us with this information. You can find out the exact size and weight allowances included in the ticket when booking.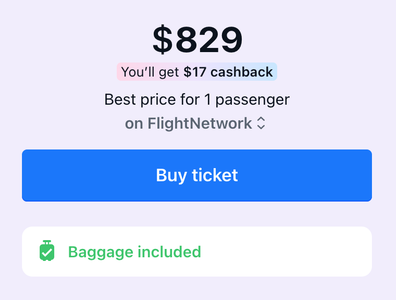 If the seller provided us with the exact weight allowance, we'll show how many kilograms are included.
Use the filters
You can also use the filters to the left and select the required option in the 'Baggage' tab.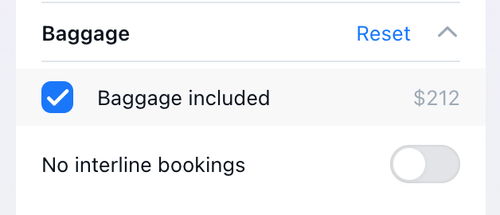 What about in the app?
If you're searching for tickets in the app, you'll see whether baggage is included by default right under the price on the ticket card, and you can slide the 'Add baggage' toggle if you've got lots to bring with you.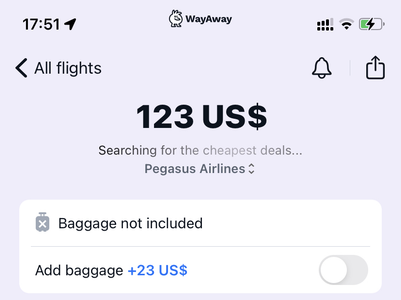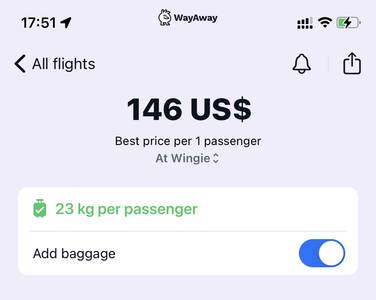 When the seller has provided us with the weight allowances, it will be shown on the ticket card. If not, then we'll only show that baggage is included, and you'll see the size and weight allowances when booking.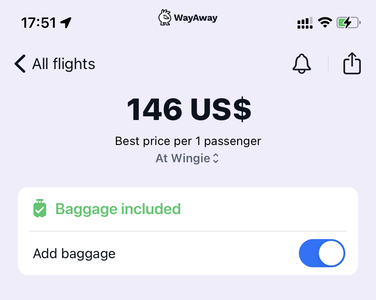 In the app you can also go into 'Filters' and make it so that only tickets with baggage included show up in the results.