If the price of a ticket doesn't suit you, there are two ways in which you can watch the price:
Press the bell icon on the ticket.

Use the "Watch price" button in the top left corner of the search results page. If you haven't signed in, you'll need to do that when setting your price alert.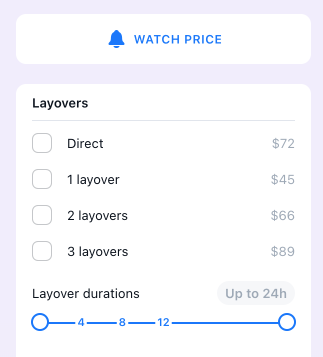 Sign in with your preferred method and enter your email address. We'll send you an email if the price for your selected destination changes.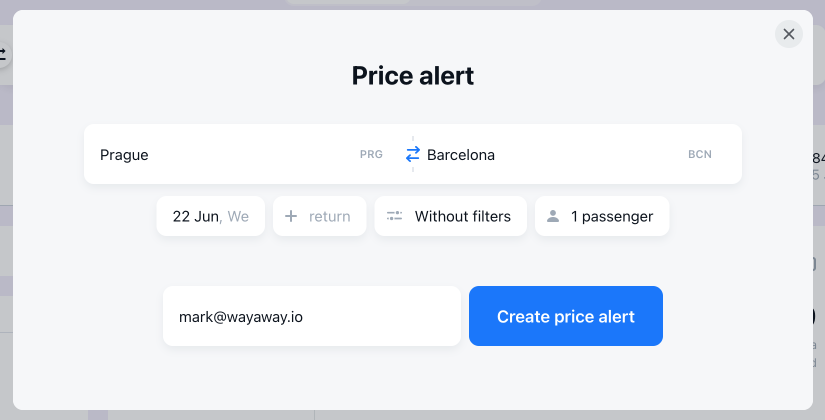 To view all your price alerts, go to your profile via the button at the top of the page and select the 'Price alerts' section.
Here you can also remove price alerts that are no longer relevant for you. If you sign in to the app or website using the same method, your price alerts will sync up and you'll be able to view them from different devices. You can manage how you receive notifications in the neighboring 'Notifications' section.