Select the "Direct" option in the filter and then start a search.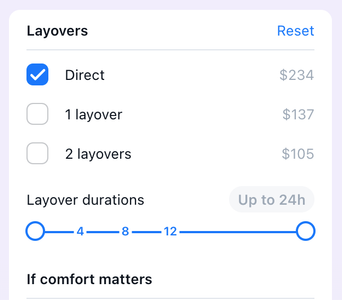 If there's no 'Direct' option in the list, that means there are no direct flights for your selected dates.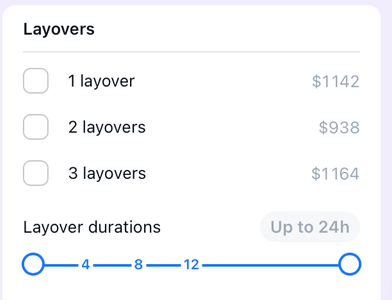 In the app, once you've launched your search you can also make use of the Filters in the search results to make sure that only direct flights are selected. To do this, either use the Popular filters, or slide the toggle to the number 0 in the Number of layovers column.